Iron Mask is the antagonist in the BIMA noble eagle once one of the two main antagonists in the BIMA X. eagle warrior he was commander VUDO kingdom. Rasputin loyal right hand, Iron Mask is a mysterious figure wearing steel armor that covers the entire body and wearing a clawed gantelet destructive magnitude Power Stone Blue. Iron Mask was a warlord VUDO, but the strategy of aggressive and blatant attack humans make BIMA always managed to track and thwart VUDO operation. This makes Rasputin doubt the ability of the Iron Mask as warlords VUDO; finally pointed Azazel replaced him as commander of the war in Episode 13. Iron Mask hated Azazel who won his position as commander VUDO, betrayed in Episode 15 by blowing up warships VUDO when Azazel in it. In Episode 16, it was revealed that the Iron Mask was in fact a "Clothes Steel Life" without anyone in it that can replicate. In episode 17 Iron Mask eventually defeated by the BIMA after a big fight, but in the last episode, we are told that the Iron Mask has bounced back, ending the life of Rasputin who had been injured, and expressed the emergence of the great figure of the god holds a Black Priest ("Reverend Black"). Iron Mask began to appear in Episode 01 (actor costume: Jerri Yass, voice: Heru Setiadi (Bima Satria Garuda) / Solihin (Satria Garuda BIMA X)). And then comes back on Garuda Satria BIMA-X in the form of new in Episode 6.
Iron Mask is the highest generals Rasputin. Very loyal but very easy emotion, haughty, and have high self-esteem. Initially highly trusted by Rasputin in the act, but because of its failure in a row, he humbled. It is very painful for the Iron Mask, especially after he was forced to replace by Azazel. He was trying to kill Azazel and Bima.
Iron Mask were defeated when planning to finish Bima after Azazel in order to get back his position as general Vudoo. Moreover, Power Stone Blue hers captured by the BIMA so Iron Claw lost hers.
In episode 26, the Iron Mask proved still alive and kill Rasputin dying after losing against Bima and Azazel for contempt against the obtuseness of Rasputin, at once declared his allegiance to the new leader, the Black Lord (known as the Black Priest in Bima series).
In episode Prolouge, begging Iron Mask Black Lord to allow him to finish Bima and Azazel, but was rejected. Due to the nature of impatience in the Iron Mask, he carelessly disobey Black Priest for quiet place to kill Azazel and ironically, he was killed by Draconar from behind simultaneously insulted about enjoyment attack silently.
A few weeks later, the Iron Mask raised with two former Shadow Crisis, Zacross and Karax by Rexor without realizing it. Iron Mask that has poisoned revenge due to the betrayal of loyalty is determined to finish Bima-X, Azazel, and the Black Lord for the sake of ruling the world without betrayal of loyalty again.
Evil Torga
Edit
Due to being original Torga before the true heroic Torga
Dimas Aksara
, Iron Mask gains a villainous Black Knight/Tiger themed form, and the dark counterpart of his former Torga form.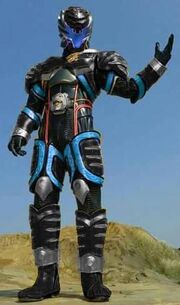 Black Torga Changer
Power Stone Syntetys
Iron Claw - Weapons Iron Mask before the Iron Mask Reborn. Had lost because of the Power Stone Blue embedded captured by the BIMA, and come again after planting Power Stone syntetis by Black Lord.
Iron Cannon - Iron Mask new weapons, replacing the Iron Claw. The shape resembles a wind Doraemon and Buster cannon belonging to the Mega Man characters. With this weapon, the Iron Mask Iron launched stance named Buster.
Told Iron Mask should not die because his body is just a collection of empty metal armor. However, the reality in the series was not as it seemed.
Ad blocker interference detected!
Wikia is a free-to-use site that makes money from advertising. We have a modified experience for viewers using ad blockers

Wikia is not accessible if you've made further modifications. Remove the custom ad blocker rule(s) and the page will load as expected.