Enban Sensō Bankid
Number
Number of episodes:
26
First episode:
Original airing:
October 3, 1976 - March 23, 1977
Enban Sensou Bankid (円盤戦争バンキッド, Enban Sensō Bankiddo?) is a 1976 tokusatsu series made by Toho. The series was a joint production with Nippon Television and aired in Japan from October 3, 1976 until March 23, 1977.
to be added
Characters
Edit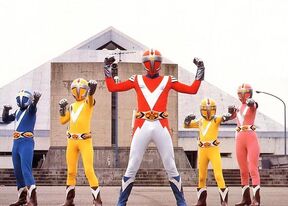 to be added
Supporting Characters
Edit
to be added
External Links
Edit
Ad blocker interference detected!
Wikia is a free-to-use site that makes money from advertising. We have a modified experience for viewers using ad blockers

Wikia is not accessible if you've made further modifications. Remove the custom ad blocker rule(s) and the page will load as expected.