| | |
| --- | --- |
| | This article is about a/an criminal organization in Robotto Keiji. |

"As soon as you obtain a possible landing point, let me know."
This article is a stub, meaning it needs more info. You can improve this Tokupedia article by expanding it.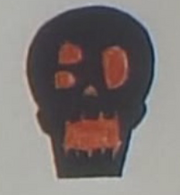 BAD is an evil organization that loans robots to criminals that they can use in their activities such as theft or murder. The criminals can summon a BAD Salesmen by drawing their symbol on a wall or piece of paper. They must then sign a contract stating that they will share a cut of any profits made during the crime to BAD. If the criminal refuses to pay up or double-crosses BAD, they will use the robot they loaned to kill the contractor stating a hidden clause in the contract for such eventualities. In the Robot Keiji Manga, they are called the Robot Rental Corporation but serve the same function as its TV counterpart.
Joji Kirishima
The leader of BAD and the brother of K's creator Saori
List of BAD Robots
Wakaman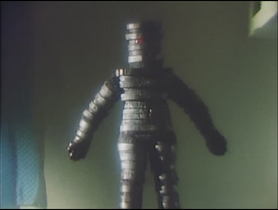 A robot sent by BAD to collect their contractor's fee in episode 2. It is equipped extendable telescopic arms and a motorized wheel that it uses to make quick getaways or pursue cars.
Jirikiman
To be added
Chameleoman
To be added
Nanatsuman
To be added
Kowashiman
To be added
Hikoman
To be added
Kaminariman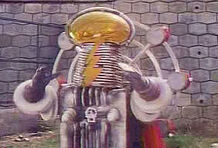 A robot who has the ability to disguise itself as a chair.It uses this ability to trap unsuspecting victims by letting them sit on it in chair form which then activates restraints to bind them them before releasing a high-voltage current to electrocute them to death.
Harisasuman
To be added
Lockerman
To be added
Springman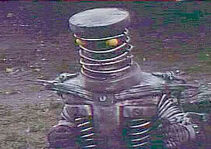 Dokugasuman
To be added
Ganrikiman
To be added
Nokogiriman
To be added
Taihôman
To be added
Moguraman
To be added
Reidoman
To be added
Gyoraiman
To be added
Karateman
To be added
Dennetsuman
To be added
Missileman
To be added
Sensuiman
To be added
Bakuraiman
To be added
Gatlingman
To be added
To be added
BAD Agents
The cyborg salesmen and enforcers of BAD. They wear white or black masks and are usually armed with a knife or gun for protection and have an implanted self-destruct mechanism to avoid capture. They are usually seen handing out contracts to criminals and corrupt businessmen.
Ad blocker interference detected!
Wikia is a free-to-use site that makes money from advertising. We have a modified experience for viewers using ad blockers

Wikia is not accessible if you've made further modifications. Remove the custom ad blocker rule(s) and the page will load as expected.